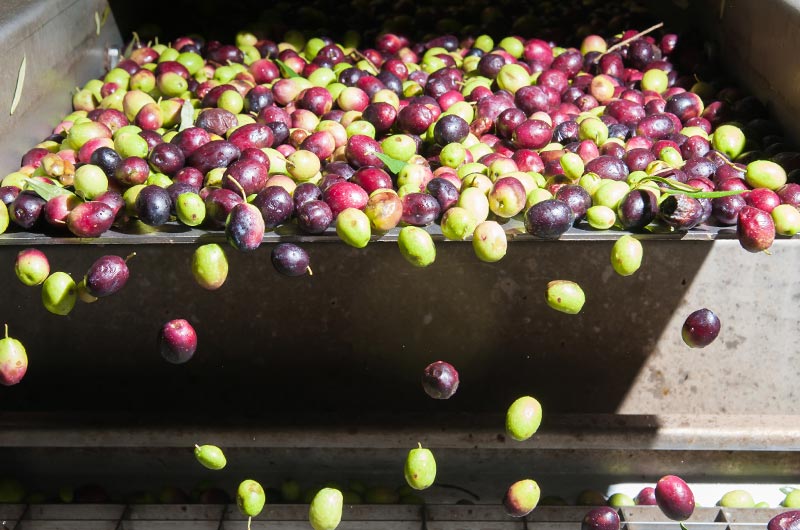 Quality is in the details
Harvesting without damaging the olives is also extremely important, as well as growing in suitable olive type and climatic conditions. Healthy and undamaged olives do not increase the acidity of the oil. This is very important for a quality olive oil. An important process, as well as the stages of turning olives into oil by squeezing and filtering under appropriate conditions, is the creation of storage and storage conditions. These conditions are essential to ensure the quality of the oil is maintained. Our olive oils are kept between 16-20 0degrees by insulating them from light, moisture, oxygen and external environments, which are the ideal preservation conditions. At the same time, oils are protected from all kinds of electrical magnetic fields, especially high temperature, light, oxygen, in galvanized storage tanks made of stainless steel or chrome, which are impermeable, impervious to light, suitable for providing an oxygen-free environment with nitrogen or argon gas, with a heat and pressure indicator, to preserve their quality. stored insulated. Storage in suitable conditions is essential for maintaining the quality of the oil. Otherwise, all of these factors deteriorate the quality of the oil.
Oils are filled in bottles and cans that are completely insulated from light, again untouched by human hands. Since the olive oil bottle or can is exposed to oxygen from the moment it is opened, it is possible for the oil that cannot be consumed within three months to decrease in its aroma, increase in acidity and lose its richness in terms of polyphenols. Therefore, we do not prefer to fill high quality olive oil in large tins that cannot be consumed within three months. Our aim is to provide elite customers who want to consume very good quality oil with a service that will make them feel like they are eating fresh olives in the quality and aroma they want.
At the same time, oil of this quality, as confirmed by medical research, is among the most beneficial nutrients for the body, from the digestive system to the circulatory system, when used regularly, as it has very high antioxidant properties.